Treasurer Josh Frydenberg is poised to reveal a budget that will leave the economy in deficit until at least 2030 and government debt of $1.5 trillion, some of the nation's pre-eminent economists believe, as the coronavirus recession delivers a generational blow to the nation's finances.
As Mr Frydenberg revealed the nation's largest deficit since the end of World War II, members of The Sydney Morning Herald and The Age Scope panel believe the $85.3 billion shortfall for 2019-20 will be dwarfed by what will be revealed in the October 6 budget.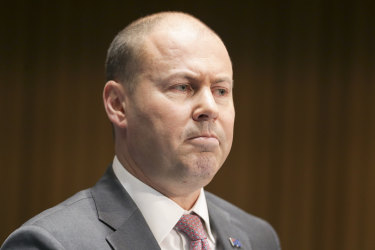 After promising ahead of last year's election to deliver the first budget surplus since 2007-08, a combination of soaring expenditure to deal with the coronavirus pandemic and collapsing revenues has left the budget deeply in the red.
In dollar terms it is the largest on record, surpassing the $54.5 billion recorded in 2009-10 as the nation emerged from the global financial crisis. As a proportion of GDP, only the war-time budgets of then-treasurer Ben Chifley are larger.
Personal income tax collections alone were down by $9 billion on what had been expected while company tax receipts tumbled by $13 billion.
Government spending soared by $57 billion over what was expected, largely driven by the JobKeeper program and increased welfare payments to the unemployed, pensioners and students. At 27.7 per cent of GDP, spending is at its highest level outside of war time.
Mr Frydenberg said with official interest rates already near zero, it would be up to the government through the budget to bring the economy back to health.
"Fiscal policy is the main game in town. We don't have the luxury that governments and banks had in previous crises by being able to reduce monetary policy, or reducing the cash rate substantially, by using monetary policy to provide stimulus across the economy," he said.
The government has pledged to maintain fiscal support for the economy until unemployment is comfortably below 6 per cent.
Shadow treasurer Jim Chalmers said after promising a surplus in its first year in office, the government had now delivered seven deficits in a row.
"It's hard to put any faith in the government's new fiscal strategy when they have failed their own tests so spectacularly for seven years," he said.
The Scope panel believes the chances of a surplus any time soon is remote.
More than half the panel of 21 economists expect the deficit on budget night to be in excess of $200 billion. University of Western Australia economist Jakob Madsen is tipping it to reach $270 billion while the smallest deficit, at $152 billion, has been forecast by Newcastle University's Bill Mitchell.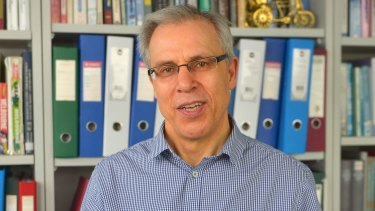 But Professor Mitchell expects the 2021-22 deficit to grow to $190 billion. Across the entire panel, the average forecast deficit for next financial year is $130 billion.
The string of deficits is expected to continue.
Only one member, Curtin University's Rebecca Cassells, expects to see a surplus any time soon, tipping 2021-22. But all others believe it will take years if not more than a decade before the budget is back in the black, with University of Melbourne economist Neville Norman warning it could be 2035.
Government debt on Friday reached a record $802.6 billion, having climbed by almost $115 billion since the start of the new financial year.
But the Scope panel expects debt to continue climbing.
Many, including independent economist Saul Eslake, Market Economics' Stephen Koukoulas and Professor Madsen all expect government debt to peak at $1.5 trillion.
The government broke its own $600 billion debt ceiling in April, increasing it to $850 billion. But with a continuing shortfall in revenues and increased spending required to lift the economy out of recession, that limit will have to increase by year's end.
While debt will climb sharply, the interest bill on it is unlikely to harm the budget.
Record-low interest rates has enabled the government to borrow heavily and reduce its overall interest burden. The final budget outcome showed despite net debt up by $118 billion in the past year, net interest payments actually fell by $1.9 billion.
Driving the long period of deficit and growing debt is the state of the economy.
Almost every member of the Scope panel are expecting the economy only to get back to its pre-pandemic level in 2022. ACTU economist Margaret McKenzie believes it could take until 2025.
Business investment is tipped to be negative this financial year and next, while household spending, which accounts for almost 60 per cent of economic activity, is tipped to slip by 3.3 per cent this year before growing by 3.9 per cent in 2021-22.
Low growth will mean an extended period of relatively high unemployment. The average jobless level this year is expected to be 8.1 per cent before edging down to 7.1 per cent next year.
In real terms, inflation is forecast to outstrip wages growth this year and next, dealing a substantial blow to any recovery.