What does 'net zero' mean?
Net zero means no longer adding to the total amount of greenhouse gases in the atmosphere.
Greenhouse gases include carbon dioxide (CO2) and methane.
CO2 is released when oil, gas and coal are burned in homes, factories and to power transport. Methane is produced through farming and landfill.
These gases increase global temperatures by trapping the sun's energy.
Meanwhile, rapid deforestation across the world means there are fewer trees to absorb CO2.
Under the 2015 Paris climate agreement, the UK and 196 other countries agreed to try to limit global temperature rises to 1.5C by 2100.
To achieve this, scientists said net zero CO2 emissions should be reached by 2050.
However, the UN wants countries to bring forward their net zero targets by a decade.
What did Sunak announce yesterday?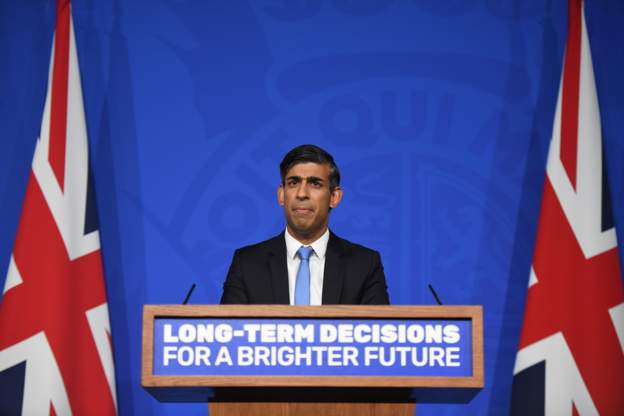 Let's take a look at some of the key takeaways from what UK Prime Minister RIshi Sunak announced on Wednesday:
Britain will push back the ban on new petrol and diesel cars from 2030 to 2035
Around a fifth of homes will now be exempt from switching to heat pumps when their gas or boilers need replacing
This move is thought to affect properties in off-grid rural areas or where fitting heat pumps would be difficult
Grants to help people upgrade to more energy efficient boilers will increase from £5,000 to £7,500
The PM insisted the UK was still on target to meet its commitment of reaching net zero by 2050 and says he will attend the COP28 climate summit in Dubai later this year
Rules forcing landlords to upgrade energy efficiency in their properties will be scrapped